2018 Hot Docs Festival
Watch films for free in celebration of
John Walker's Hot Docs retrospective
Watch films for free
About John Walker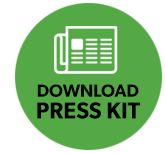 John Walker is one of Canada's most prolific and respected documentary filmmakers.
His films have been widely broadcast and have appeared at major international film festivals in Toronto, Vancouver, New York, Los Angeles, Berlin, London and Tokyo. He has received 60 Canadian and international nominations and awards for his writing, directing, producing and cinematography, 19 of those from the Academy of Canadian Cinema & Television. In addition, Walker received the coveted Donald Brittain Award for best social/political documentary.
Screenings
There are no upcoming events.