Québec My Country Mon Pays
Documentary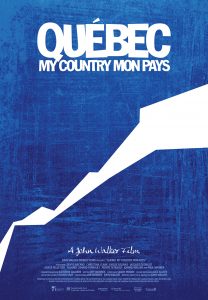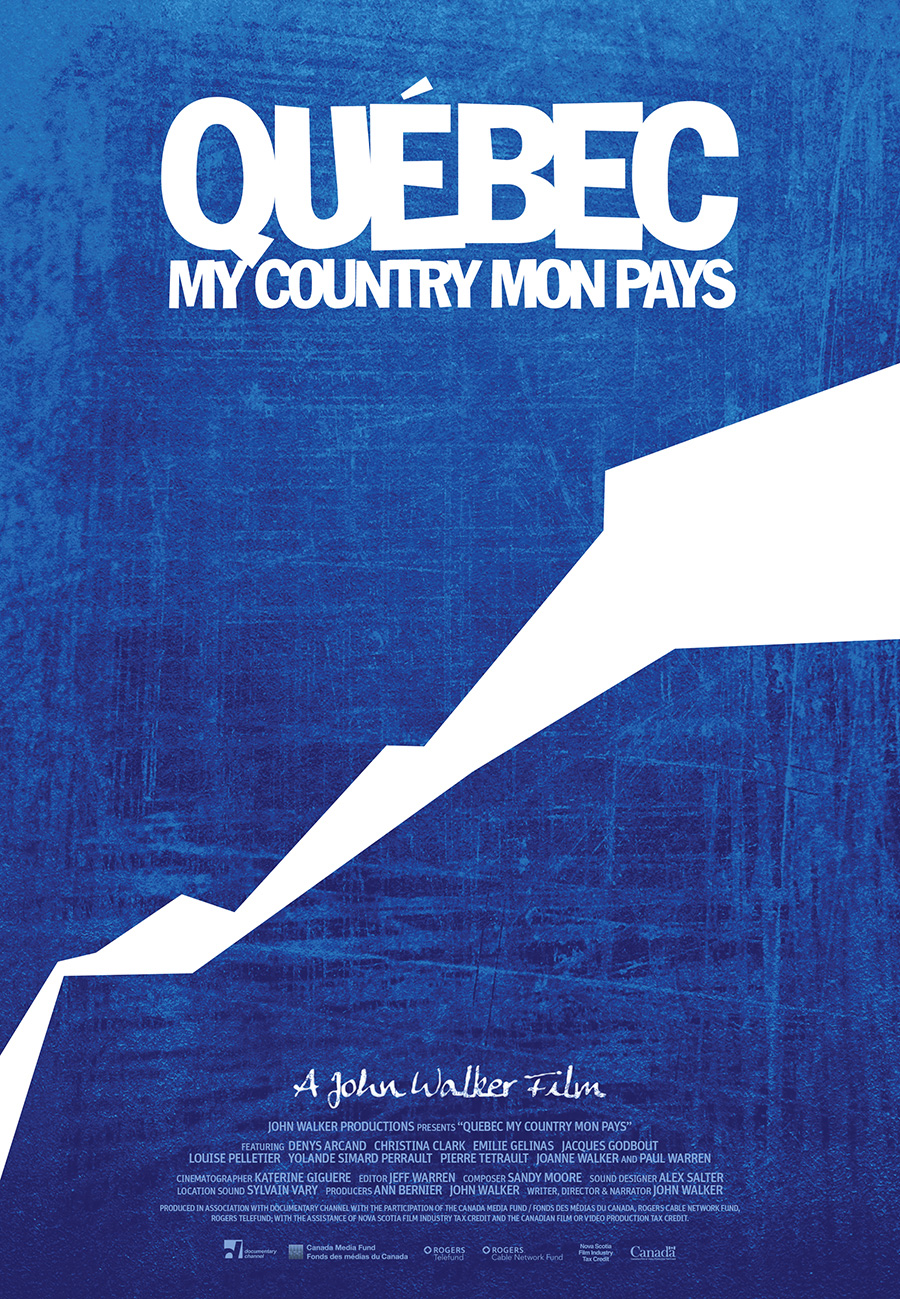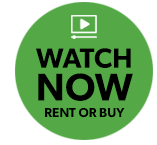 89 mins, 2016
Visit Film's Website »
Buy the DVD »
Watch Now (Rent or Buy) »
The aftermath of Quebec's Quiet Revolution in the 1960s unleashed dramatic cultural and political changes that led to the separatist movement, the FLQ terrorist crisis and ultimately, the exodus of more than 500,000 English-speaking Quebecers. Montreal-born filmmaker John Walker reveals his own complicated relationship with the province in a film brimming with love and longing.
Awards/Nominations
Writers Guild of Canada – Best Documentary Script
Nova Scotia Screen Awards – Best Documentary
World Premiere Hot Docs 2016
Vancouver International Film Festival – Jury Citation – Honourable Mention – Best Documentary 2016
Credits
Writer/Director: John Walker
Cinematographer: Katerine Giguere
Editor: Jeff Warren
Sound Design: Alex Salter
Sound Recordist: Sylvain Vary, Marco Fania
Music: Sandy Moore
Narrator: John Walker
Producers: Ann Bernier, John Walker
Production Company: John Walker Productions Ltd.